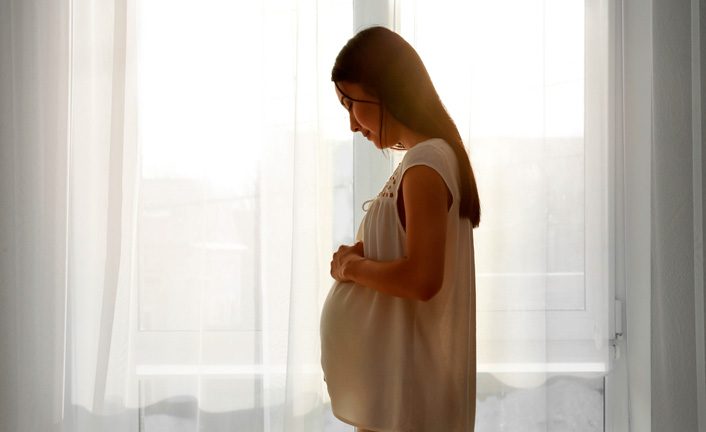 Sing, O barren, you who have not borne! Break forth into singing, and cry aloud, you who have not labored with child! For more are the children of the desolate than the children of the married woman," says the LORD. Isaiah 54.1
How can a woman who does not have children sing with joy? This makes no sense! Mainly because not having children in the days of Isaiah, like in much of Africa today, is cause for great humiliation. The last thing a barren woman would do, being in this situation, would be sing songs of joy.
And there is more, how can a barren woman enlarge her tent? This doesn't make sense either, because she got married but no one, besides her husband, lives there to occupy any other room in the house.
It is normal to see a couple that is planning the birth of their children getting a bigger car, a house with more bedrooms… they would have reasons to enlarge their house, but why would a barren woman do that? Who would she be enlarging her house for?
God, the great God of Abraham, promises that the desolate woman will be the mother of many children, and not only that, she will have MORE children than the one who has suffered through labor! He says to the barren woman:
Enlarge the place of your tent, and let them stretch out the curtains of your dwellings; do not spare; lengthen your cords, and strengthen your stakes. Isaiah 54.2
The descendants of the barren woman will be different; they will be so great that they will expand to the right and the left. They will become so numerous that they will take possession of the gentiles (unbelievers) and inhabit desolate cities.
For you shall expand to the right and to the left, and your descendants will inherit the nations, and make the desolate cities inhabited. Isaiah 54.3
This is, hell will not be able to stop their descendants. Where there is darkness, where there are unbelievers, the children of the barren woman will bring light and life! Where there are cities being devastated by the devil and by the scorn of society, they will bring justice, mercy and faith!
My wife and I are part of a nation of sterile people! We made this decision almost 30 years ago, well before we got married. This decision was not imposed by somebody, but something we determined! We wanted to be free from any worries biological children may bring so that we could have children, children that would be generated by the Holy Spirit. Just like this happened with us, it has also happened with thousands of pastors and pastors' wives who are part of this overflowing wellspring called the Universal Church of the Kingdom of God. And today, what is the result of this decision? We are overflowing to the left and right throughout this world!
Addicts, criminals, drug dealers, homeless people and children of darkness are now inhabiting the desolate city and filling it with light. They are gentiles that have abandoned their deceitful ways and surrendered to the Altar of God, forming part of those who overflow to the right and to the left. Children filled with the Holy Spirit – the light of this world, the salt of this earth!
How wonderful! Where would we find enough land to build rooms for all these sons and daughters?
How about you, how many children do you have? 1, 2, 5? And your house, how many rooms do you have? 2, 5? Well as for us, sterile people, don't even ask because we wouldn't be able to count them!
So we sing, and we sing with joy. Oh, how great is this joy! What was supposed to be our shame, today is our joy, our crown!
Do not fear, for you will not be ashamed; neither be disgraced, for you will not be put to shame; for you will forget the shame of your youth, and you will not remember the reproach of your widowhood anymore. Isaiah 54.4
May God bless you greatly, and join us; let's enlarge our tent to the north, south, east and west of this world!
Bishop Edir Macedo
www.bispomacedo.com.br/en
Follow me on Twitter