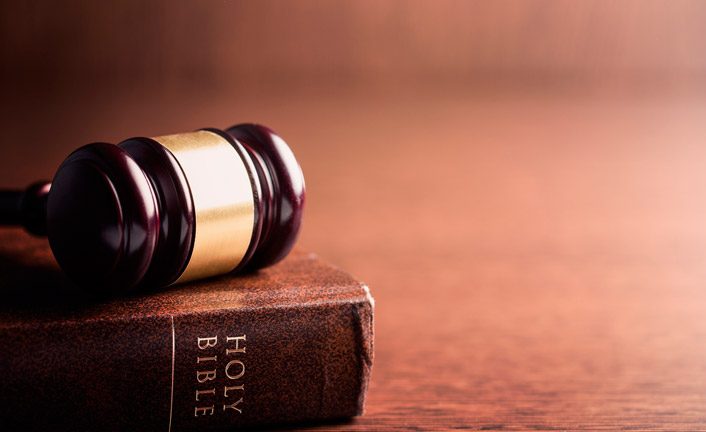 The Kingdom of God and His Righteousness
The anxiety to achieve family and financial success has been the greatest enemy of those who seek the baptism with the Holy Spirit. Usually, people approach the Altar with secular interests. They do not prioritize the Kingdom of God, or righteous behavior. For this reason, year after year, their life continues exactly the same. They come to Church looking for blessings, but they could care less about the One who will bless them. This keeps them away from God and, consequently, from Life.
Christian denominations are filled with such people. People who are addicted to hearing the Word, addicted to asking for and receiving prayer, addicted to counseling; this is, they are addicted to religiosity, and grow increasingly empty of the Spirit. When you ask them if they believe in Jesus, they will answer: of course! But their eyes cannot hide the bitter life they live.
It is not wrong to want a life of abundance. After all, isn't that what the Lord Jesus promises? But it is not wise to prioritize the blessings instead of the Blessing-giver. Intelligent faith prioritizes submission to the King and then the privileges of His Kingdom.
The Fast of Daniel is a sacrificial purpose of faith for those who have nothing to lose. It is like the Ark of Noah, prepared to rescue the lost, revive the faith of the lukewarm and renew the saved. Anyone willing to give up any and all secular information, the Internet, social media, entertainment, sports, movies, theater, shopping, secular music, small talk; this is, anything that deflects their thoughts from the thoughts of God, are welcome to participate. Even if you want to start the Fast late, that's fine too. The important thing is to immerse in the Ocean of the Spirit immediately and detoxify yourself from this world.
"Therefore do not worry, saying, 'What shall we eat?' or 'What shall we drink?' or 'What shall we wear?' For after all these things the Gentiles (unbelievers) seek. For your heavenly Father knows that you need all these things. But SEEK FIRST THE KINGDOM OF GOD AND HIS RIGHTEOUSNESS, and all these things shall be added to you. Matthew 6.31-33″
Bishop Edir Macedo
www.bispomacedo.com.br/en
Follow me on Twitter