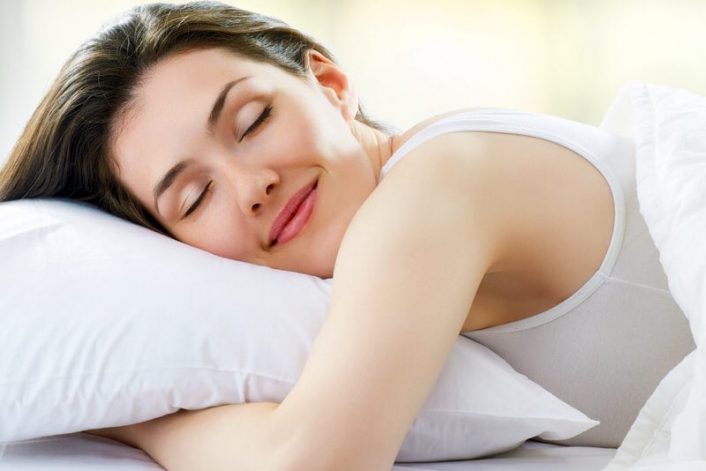 The majority of us enjoy when night comes. The day of work is over, and the moment of rest draws near. Usually, the days are always busy, because of the tasks and commitments that challenge us all the time, but it's at the time of rest that we regain our strength for the next day. Sleep is a Divine gift that has great effectiveness in restoring us for new challenges.
Placing my head on the pillow has a calming effect for me, because it's at this moment, when I'm alone and in silence with my conscience, I can remember everything that happened throughout the day. Having the testimony of my conscious approving my actions is what really gives me a good night's sleep. It doesn't matter if I have a goose feathered pillow, or the cheapest pillow on the market, because what makes it soft is that I didn't have to negotiate my principles in exchange for advantages. I did not compromise in what is correct for me, nor did I hurt or was unfair to anyone.
Having a healthy relationship with my conscience has a priceless value for me, for I'm held responsible for making all the choices in my life. So, having a positive feedback from these actions is a source of joy.
I remember when the apostle Paul said that his glory was the good testimony of his conscience (2 Cor. 1:12). But how could this be, if the "brothers" questioned the authenticity of his ministry? Also, he suffered slander from unbelievers who accused him, persecuted and disapproved everything he did.
Paul revealed that he did not feel condemned, for he did not depend on the concept others had about him. The intimate testimony of his conscience assured the apostle that he was completely approved by the Most High.
The Holy Spirit has many valuable roles; among them is approving or disapproving behaviour, actions and intentions of the children of God. Therefore, those who allow themselves to be led by His Light and His Voice will always enjoy the same satisfaction as Paul.
Do not worry about what others may think about you, but worry with what the Almighty God says about your faith and sincerity. While many are doing everything to be approved by others, those who are saved give their all to please their Lord.
If for some reason, at this very moment, you are feeling persecuted by a heavy conscience which doesn't let you have peace, because you said what you shouldn't have or stayed quiet when you should have spoken…
If for some reason your conscience is throbbing because you felt envious of someone and tried to harm them…
If for some reason your conscience accuses you because you lied, cheated or betrayed…
Everything that is buried inside of you comes to light right now, through the testimony of your conscience you can clean yourself.
Don't miss this chance, otherwise, you can become just as insensitive as those who kill, steal, hurt, and amuse themselves with the suffering of others and no longer feel any guilt. They shipwrecked inside of the selfish, obscure and deceitful plans of their own heart.
The only remedy for a sick conscience is sincerity and repentance. From that moment on, your nights will be full of peace and of unimaginable tranquility, regardless of your pillows brand, lol.