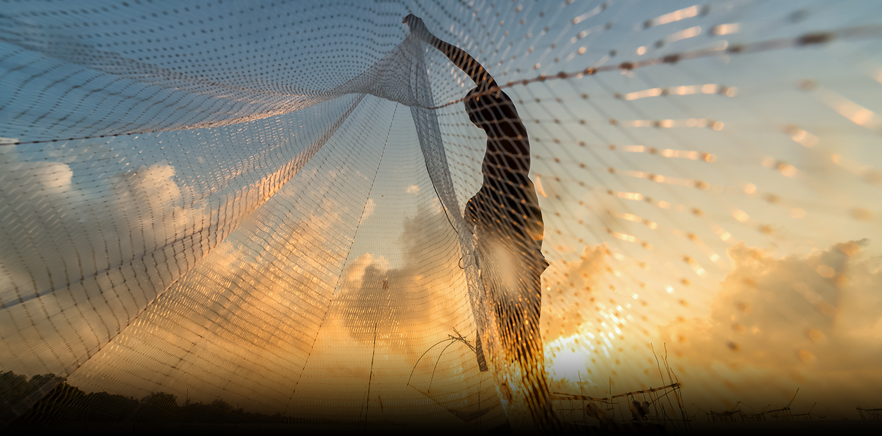 "Simon Peter said to them, 'I am going fishing.' Then they said to him, 'We will go with you.' They went out and immediately entered the boat. But that night they caught nothing. When the morning came, Jesus stood on the shore. But the disciples did not know that it was Jesus. Jesus said to them, 'Children, do you have any fish?' They answered Him, 'No.' He said to them, 'Throw the net on the right side of the boat, and you will find some.' So they threw it, and now they were not able to draw it in because of the abundance of fish." John 21. 3–6 
As shown in the verse above, Peter had trouble fishing, even during the night, which was considered the best time to catch an abundance of fish. However, when Peter decided to follow Jesus and do as he was commanded, he saw results. Jesus told Peter to fish during the daytime, which was unusual because this was the time of day when there would be fewer fish to catch. But Peter listened to God's voice and followed His commandment, which was to throw the net on the right side of the boat. As a result of his faith and trust in God, not only did Peter catch fish, but his net caught so many fish that he and his fishermen were unable to haul it in.
In the same way that God rewarded Peter because of his decision to trust and follow Him, God wants to bring abundance to you in your financial life. Many people suffer with debt and unfulfilling jobs, as well as receiving incomes too low to give them a good standard of living. This is why, on Monday 23rd January, we will be having a special meeting, 'The Marvellous Catch.' Inspired by Peter's story, you will be encouraged and given advice on how to trust in God with regards to your financial goals. You will learn to throw your net in the right direction when God tells you to. As a result, you will experience amazing results in your financial life. If you want to see a complete transformation in your finances, this meeting is for you. If God was able to bless Peter with an abundance of fish in biblical times, imagine how much more He will do for your financial life today!
Event: The Marvellous Catch
Time: 7:30pm (also at 10am and 3pm)
Day: Monday 23rd January 2017
Location: At your local UCKG HelpCentre