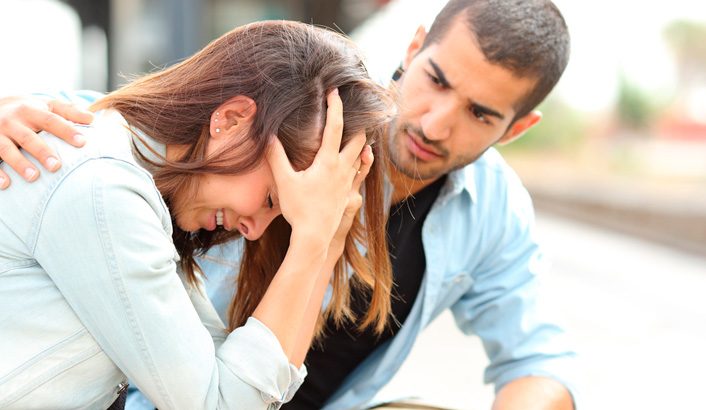 Again I say to you that if two of you agree on earth concerning anything that they ask, it will be done for them by My Father in heaven. For where two or three are gathered together in My name, I am there in the midst of them. Matthew 18.19-20
At this moment, it was determined what two people who believe in the Word of God could achieve. They have the power to agree or disagree with something here on Earth, and the same will happen in Heaven!
We already know that the devil and his fallen angels have used the antonyms of faith in this world to counteract those who are in the battle of life against hell.
The devil thinks like this: "If they agree about something on Earth, it will be agreed in Heaven. So, why not implement the same system in hell?"
It goes as follows: "Again I say to you (the demons), if two of you agree on the earth concerning any fear or doubt they have, it will be done for you by Lucifer, who is in hell. For where two or three are gathered together in the name of pity, the prince of darkness is in the midst of them."
Now it is clear why we should avoid complaining and talking about our problems with others, expecting their pity, because the devil will always send someone to agree with our weaknesses. These messengers from hell will cry with you to interrupt the power of God in your life.
Dear reader, do not go around talking about your problems, seeking comfort, because this behavior is like a magnetic force that attracts the devil's messengers to pity you. They will always say:
"Poor you."
"We understand your weakness."
"Nobody is perfect."
"That's just how life is."
"God knows it's not easy."
"This is your cross."
"Poor guy."
"Things aren't looking good for anyone right now…"
These words will make you feel better, more consoled. I can even imagine someone offering you their shoulder for you to cry.
Hell considers this pity! Do not go out looking for people who will cry because of your problems. This will not change anything in your life. On the contrary, all the sadness you feel, all the fears and doubts you have, when you confess them to someone, their pity will agree with your weakness and it will be agreed with here on Earth, and the same will automatically happen in hell.
Every time you say, "I can't, I'm not able to, I can't do this or that," I REPEAT, when this is confessed to someone who has negative thoughts, all of this will be agreed in hell. And you will be bound by the sorrow of never having overcome in any area of ​​your life.
Stand up against this situation and cry out! But CRY OUT with all your strength: I TIE UP ALL HELL!
Start rebuking any sense of pity right now. Stop crying; stop complaining! Be STRONG and COURAGEOUS!
Put an end to the tears, and the thought of "I can't." Yes, you can, for ALL things are possible to him who believes!
When a person that is suffering acts by faith, the work of the devil is interrupted in their life. This is why we do not preach pity at the Universal Church, because, besides being deceitful, this feeling is fruitless.
What we preach is the spirit of revolt against hell, the message of 'all or nothing.' If the God we believe in is real, then hell has to fall on their knees!
Now it's in your hands. You can come to agreement in Heaven or in hell. You can interrupt the works of the devil or give it continuity. The choice is yours.
So, are you going to stand there crying or revolt against your situation? Are you going to go forward or back down?
God bless you!
Bishop Marcelo Pires
Bishop Edir Macedo
www.bispomacedo.com.br/en
Follow me on Twitter