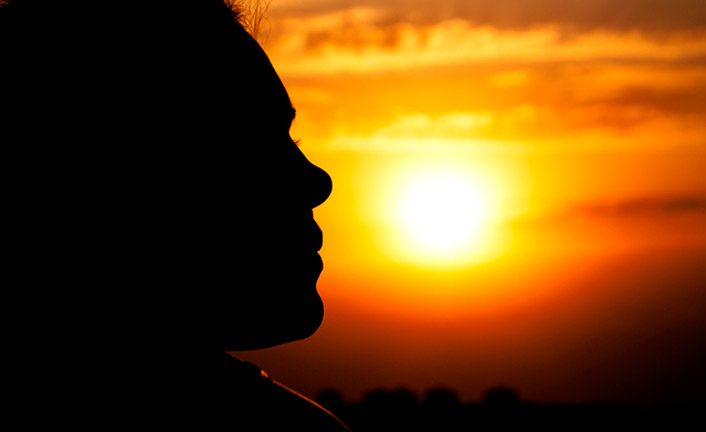 In the beginning, God the Father created the heavens and the earth. He created them using only the Word.
Some time later, the Creator's Word became Flesh, and Jesus, His Son, was born.
In the beginning, God the Son – the Word – was with God the Father, through Him and for Him all things were made. John 1.1-3
"He is before all things,
In Him all things consist." Colossians 1.17
This means: the person who believes in Him, is in Him, and walks according to His Word, WILL PREVAIL OVER EVERYTHING AND EVERYONE.
The Verb or the Word is Jesus. His earthly ministry was marked by His Word, the Power of His Voice.
Through it, the Holy Spirit creates LIFE. The blind, lame, paralyzed, oppressed, and sick were healed by the Word that came out of the mouth of Jesus.
Not even death resisted the POWER of His Voice!
It was necessary for Him to pronounce the name of Lazarus. Otherwise, the rest of the dead buried there would also be resurrected; such is the Power of the Word.
This is the inheritance for His followers!
"…YOU SHALL RECEIVE POWER when the Holy Spirit has come upon you; and you shall be witnesses to Me…" Acts 1.8
When Jesus returned to heaven, He left us His Substitute, the Other Comforter, the Holy Spirit, the Spirit of the Word, the Verb, the Spirit of LIFE.
The purpose of the Spirit of the Lord God is not to give strange tongues, but to transfer the anointing of Jesus so that the disciples can give continuity to His earthly ministry.
Tend to the needs of the afflicted, heal the sick, cast out demons, raise the dead, preach the Gospel of the Kingdom of God and, above all, teach His righteousness.
The Lord Jesus baptizes with the Holy Spirit those who dream to continue His work in the destruction of the works of the devil in this world.
Who has faith to do this?
Bishop Edir Macedo
www.bispomacedo.com.br/en
Follow me on Twitter