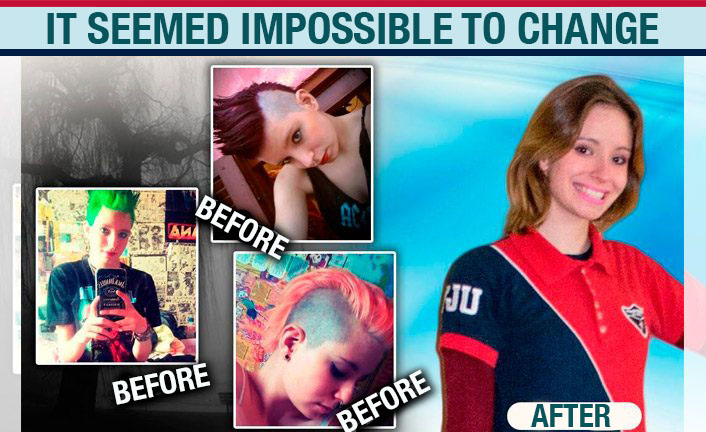 My name is Anny Caroline Leite Souza da Silva. From a young age I suffered with depression, constant headaches and saw shadow figures. I felt hatred towards my father and wanted to kill him.
I dressed differently to draw everyone's attention and cut myself because of a deep sadness.
In an attempt to fill my void, I got involved with several guys. This behavior was just an effort to fill the void.
Then, one day I received an invitation to participate in the Universal Church youth group and this is when I made the decision to change my life.
I surrendered my life to God, was baptized in water and decided to make a commitment with Him. During the Priority Vigil, I determined in my heart that I would leave a different person. One Anny went before the Altar, but another Anny walked back to her seat.
I was so happy, because I was baptized with the Holy Spirit!
I'm thankful to the work of the VYG, because through them I found a marvelous God and today He is a priority in my life. My marriage is blessed. My husband also received the Holy Spirit, and we want to serve God above anything else.