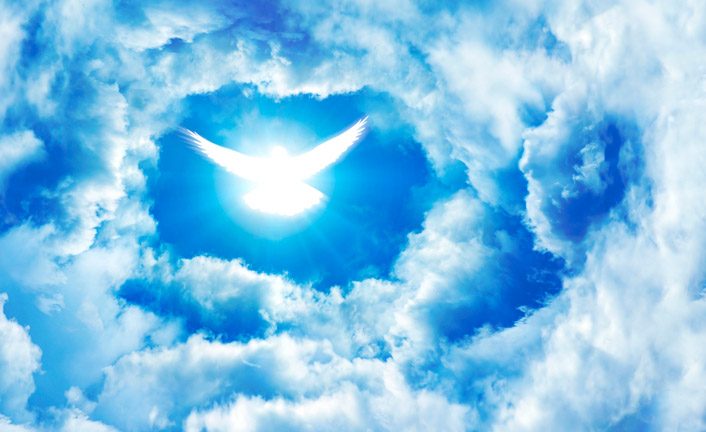 As long as the Lord Jesus did not complete His Work of redemption, the Holy Spirit could not come into this World.
The mission to continue the Work of His Son would only come after the ascension of Jesus.
Oh, yes! Those who listen and practice the Word of Jesus would be born again and receive the seal of the Holy Spirit.
When God the Son sat at the right hand of God the Father, seven days after His ascension, He fulfilled His Promise and sent His Spirit upon the disciples.
Pentecost was the beginning.
The outpouring of the Holy Spirit did not happen to the thousands of followers of Jesus in those days, just like it does not happen to the billions of "Christians" nowadays.
Of the thousands, only 120 stood firm in anticipation of the Promise:
Behold, I send the Promise of My Father upon you; but tarry in the city of Jerusalem until you are endued with power from on high. Luke 24.49
The faith of the 120 who waited for the Promise was honored.
Just like the faith of those who participate in the Fast of Daniel will also be honored.
Do you think that the Eternal does not see the sacrifice of those who believe in this Fast?
The Most High is more interested in abiding in us than we need Him!
God is Spirit. And as such, He longs to abide in His children, so that, through them, He may reveal Himself gloriously to those who are suffering in this world.
He says:
"Is this not the fast that I have chosen: To loose the bonds of wickedness, to undo the heavy burdens, to let the oppressed go free, and that you break every yoke? Is it not to share your bread with the hungry, and that you bring to your house the poor who are cast out; when you see the naked, that you cover him, and not hide yourself from your own flesh? Then your light shall break forth like the morning, your healing shall spring forth speedily, and your righteousness shall go before you; the glory of the Lord shall be your rear guard."  Isaiah 58.6-8
Obs:
At this very moment, when you finish reading this text, look for a private, quiet place where you can be alone with Jesus. Charge the fulfillment of His Promise! And the Spirit of the Most High will cover you and you will be a new creation.
Do this NOW!
Bishop Edir Macedo
www.bispomacedo.com.br/en
Follow me on Twitter