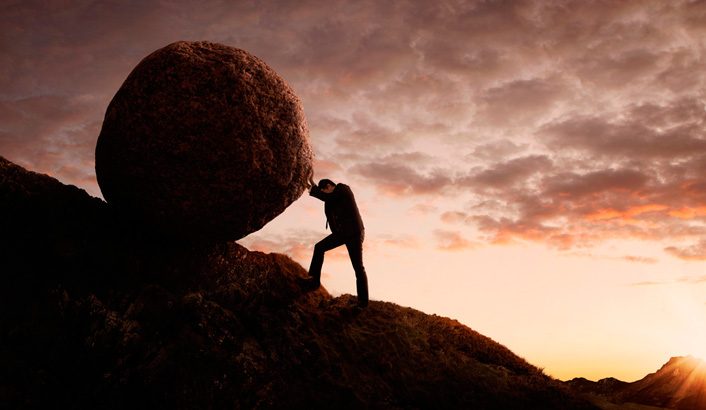 Those who live by faith walk against the current of this world. There is no logic in Christian faith. And anyone that tries to reconcile faith and logic will become confused and won't accomplish anything.
The Lord Jesus guaranteed first place to the last person, and last place to the first person. The older will serve the younger and whoever wants to save his life will lose it, but whoever loses his life because of Christ will save it.
The power of the Almighty God is perfected in weakness. With this in mind, Paul noted that his weaknesses were signs of his strength. In moments of pain and suffering, he heard a sweet voice say to him, 'My grace is sufficient for you, for My power is perfected in weakness.'
Strengthened in faith by these words, he then confessed:
Therefore, I will most gladly boast all the more about my weaknesses, so that Christ's power may reside in me. So I take pleasure in weaknesses, insults, catastrophes, persecutions, and in pressures, because of Christ. For when I am weak, then I am strong.2 Corinthians 12.9-10 HCSB
Certainly, because of humiliations, Paul learned that the humbled will be exalted and the exalted will be humbled. This is because, in the Kingdom of God, whoever wants to win, loses, and those who are not worried about losing, win. It is the exact opposite of the rules of the world.
Therefore, my friend, if you feel discouraged, weak, humiliated, or failed, know that all this is a sign of God's power perfecting itself in your weakness. Get up, shake it off and look forward because God is with you.
Bishop Edir Macedo
www.bispomacedo.com.br/en
Follow me on Twitter