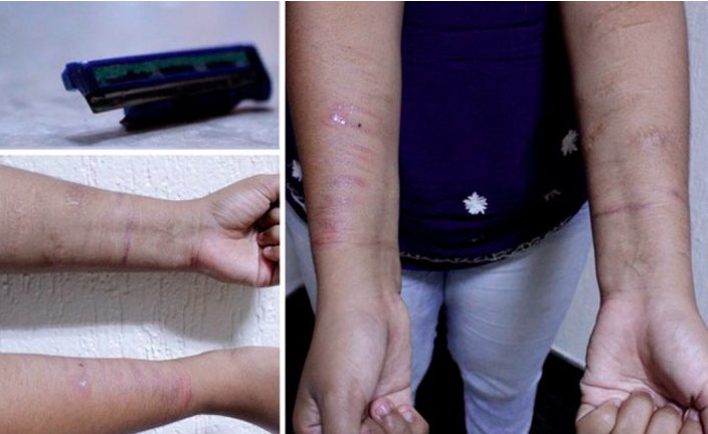 During eight years I cut myself. This desire always came back when I had a problem with my family, because I was very angry, and also after using drugs and alcohol.
A few days ago, I saw an invitation to the Youth Group Vigil on social media, and I was determined to change my life. When I arrived, I felt indifferent and distressed. I had already cut myself at home and, before the vigil began, I wanted to lock myself in the church bathroom to cut myself, but I there was a lot of people around and didn't want anyone to see me.
The desire only grew, so much so that I had the razor in my pocket. The taste of alcohol was in my mouth and the desire to drink was immense. I returned to the meeting, and that's when I heard the Word. I disconnected from the world and everyone around me. The Word touched my heart, to the point that the sadness and desire to cut myself disappeared, and I also forgot about the desire to drink.
When the bishop asked if there were any youths with a razor in their pocket, to leave it on the Altar, I didn't think twice. I handed in what was in my pocket and went to the front of the Altar. An assistant prayed for me and I'm sure that I was delivered. I made the decision to get baptized in water, and gave my life to God. Today I no longer feel the desire to cut myself or drink. This vigil was a life changer. This was a great opportunity for me. Today I can truly say: it's worth living!
Jessica, 23 years old
Bishop Edir Macedo
www.bispomacedo.com.br/en
Follow me on Twitter