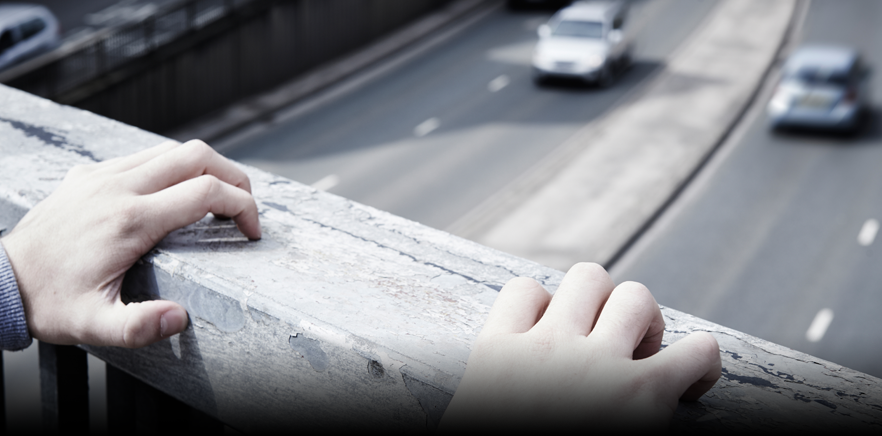 In 2014—the latest year for which there are figures— 6,122 suicides were registered in the UK. Men are three times more likely to end their lives through suicide than women, while the highest suicide rate is found among men aged 45-49.
In this respect (like so many others), men are not all equal, since those at the bottom of the social and economic scale have ten times the suicide risk of those who have had all the advantages and are at the top.
However, there is hope. Addressing an MP's recent enquiry, Ruth Sutherland, CEO of Samaritans, said: "All the evidence is that [suicide] is preventable."
While there is a widespread belief that men's inability to open up and talk through their problems is a major contributor to the high male suicide rate, a Samaritans' report—Men, Suicide and Society—suggests that it is not so simple.
Many factors are involved, ranging from personality traits that increase vulnerability to suicide, to popular concepts of masculinity. Relationship breakdowns, mid-life challenges, emotional illiteracy, and social and economic factors are all relevant.
Clearly, a concerted approach is needed, preferably one that starts with making it easier for men to find the help they need from people who will listen actively to all their problems.
While this has yet to happen on a national level, UCKG HelpCentres around the country is already offering free one-to-one sessions, where anyone who is troubled and doubting the value of their life can come for a kind, non-judgmental support. Start by calling our 24-hour Helpline on 353 86 154 5567, or drop into your nearest HelpCentre.