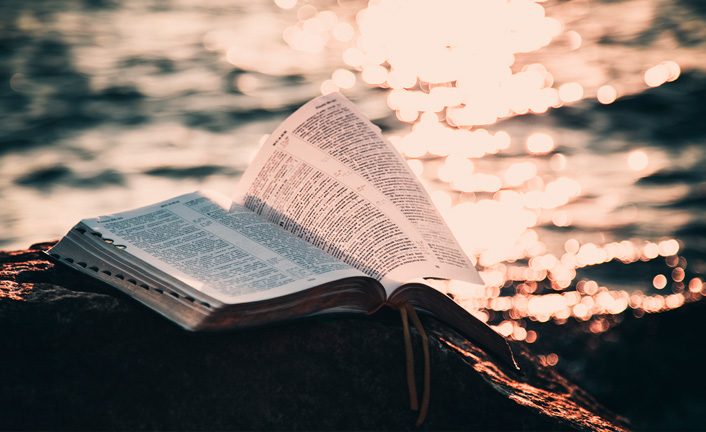 What is the WORD? What can the WORD do?
Let's meditate on the WORD to get a better understanding…
Worship God! For the testimony of Jesus is the spirit of prophecy.
Now I saw heaven opened, and behold, a white horse. And He who sat on him was called Faithful and True, and in righteousness He judges and makes war. His eyes were like a flame of fire, and on His head were many crowns. He had a name written that no one knew except Himself. He was clothed with a robe dipped in BLOOD, and His name is called THE WORD OF GOD. And the armies in heaven, clothed in fine linen, white and clean, followed Him on white horses.
Now out of His mouth goes a sharp sword, that with it He should strike the nations. And He Himself will rule them with a rod of iron. He Himself treads the winepress of the fierceness and wrath of Almighty God.
And He has on His robe and on His thigh a name written: King of kings and
Lord of lords.
And I saw the beast, the kings of the earth, and their armies, gathered together to make war against Him who sat on the horse and against His army.
Then the beast was captured, and with him the false prophet who worked signs in his presence, by which he deceived those who received the mark of the beast and those who worshiped his image. These two were cast alive into the lake of fire burning with brimstone. And the rest were killed with the sword which proceeded from the mouth of Him who sat on the horse. And all the birds were filled with their flesh. Revelation 19.10-21
1 – The life of Jesus is the Spirit of the WORD (PROPHECY).
2 – The WORD is Faithful and True, judges and makes war with righteousness.
3 – The WORD has eyes like flames of fire and "many crowns" or "all authority."
4 – The WORD is clothed with a robe dipped in BLOOD (Sacrifice).
5 – The Name of Jesus is "THE WORD OF GOD".
6 – Those who follow the WORD become an army, on horses and clothed in white linen (Holiness).
7 – The WORD is a sharp sword to strike the "rebellious" nations.
8 – The WORD rules with an iron rod.
9 – The WORD has a robe, on which is written: KING OF KINGS AND LORD OF LORDS.
10 – The WORD has power over its principal enemies, who are the cause of ALL the suffering in the world: the beast and the false prophet.
If you abide in Me, and My words abide in you, you will ask what you desire, and it shall be done unto you. John 15.7
11 – If the WORD is in us, EVERYTHING we desire will be done.
Bishop Edir Macedo
www.bispomacedo.com.br/en
Follow me on Twitter