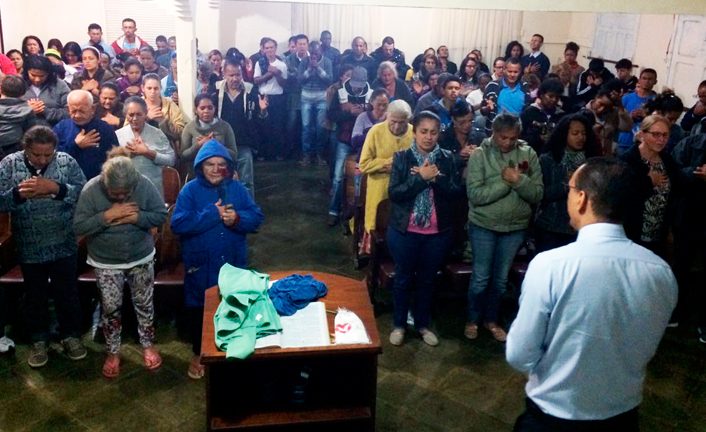 When He had come down from the mountain, great multitudes followed Him. And behold, a leper came and worshiped Him, saying, "Lord, if You are willing, you can make me clean." Then Jesus put out His hand and touched him, saying, "I am willing; be cleansed." Immediately his leprosy was cleansed. Matthew 8.1-3
Leprosy and other skin diseases were very common in the past, especially in the time of Jesus. Since it was easily transmitted through saliva, leprosy forced those affected to live in isolation, away from their family and community. There was no cure, and as the disease progressed, the person would look frightening, covered in sores, secretions, and mutilations.
This caused the leper to experience social exclusion, since the mere act of talking, coughing or sneezing brought the danger of infection to those close to him. For this reason, many lived in caves or colonies, far from contact with other people. If he needed to go somewhere, the leper would have to ring a bell and shout "Unclean! Unclean!" so that everyone around him knew that he was approaching and distance themselves appropriately (Leviticus 13.45-46).
This somewhat humiliating form of announcing the disease revealed that an unclean person was passing; this is, someone contaminated by leprosy was passing. However, the biblical narrative shows that Jesus touched the leper, even though He knew that anyone who touched a leper also became unclean according to Mosaic Law.
In healing the leper, the Lord Jesus not only revealed His power and His Holiness, but He also gave him the privilege to reintegrate into society and his family.
Today, leprosy is also known by another name: Hansen's disease. Currently, a cure is possible, which reduces the stigma of the disease.
However, in the many leprosariums throughout the country, where patients were forced to isolate themselves due to compulsory hospitalization policies, the late discovery of treatment caused many to suffer from deformations and the exclusion from their family and society. Most of these places are deactivated. However, in the few leprosariums that still exist, there are people who, because of their past isolation, have lost contact with their families, or patients who, along with some relatives who abandoned everything to stay with them, have nowhere to go and now remain in these places.
The evangelistic work of the Universal Church
In the Jundiapeba neighborhood of Mogi das Cruzes (Sao Paulo-Brazil), there is a leper colony that receives daily visits from the Universal Church. The meetings take place at the Dr. Arnaldo Pezzuti Cavalcanti hospital, located near the colony. Patients, their relatives and people who come from the surrounding neighborhoods have a chance to participate in the meetings, which take place from Sunday to Friday at 7:30 p.m.
Last Tuesday (18), for example, about 100 people participated in a meeting held by Bishop Mauricio Amaral. During the meetings, people that have lived in the colony, some for 20 or 30 years without any contact from their family, are given the opportunity to be welcomed, touched and healed, just like the Lord Jesus, who did not refuse to help all those who came to Him looking for help.
In the past, even in the recent past, people suffering from diseases such as leprosy were forced into isolation, but today they can have access not only to physical healing but also to spiritual healing and restoration of life by faith in the Lord Jesus.
In the New Testament, the sick, blind, crippled, lame and poor needed to go to Jesus to receive an answer, but today His Word, through the evangelistic work of the Universal Church, reaches everyone – sick in the flesh and the soul –, so they may be healed of physical and most importantly spiritual, leprosy.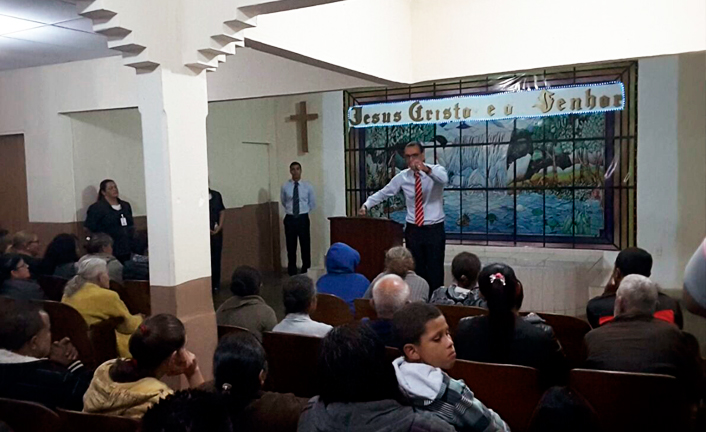 Bishop Edir Macedo
www.bispomacedo.com.br/en
Follow me on Twitter