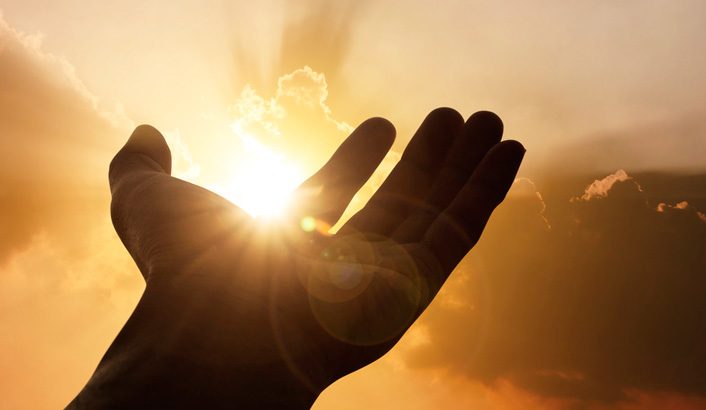 Bishop, I was recently listening to one of your messages and it made me reflect on how my life was a few years ago. It reminded me that I am a fruit of this Work for three years, when I participated in the Addiction Cleansing Therapy. I want to thank the Universal Church for existing and winning my soul for the Lord Jesus.
Usually, at the end of the year, we reflect on what we did during the year. I've remembered some things that lead me to get a better understanding of others. God opened my mind to another understanding. Our vision of the Spiritual World broadens when we are 100% connected with Him. God Himself gives us His thoughts, how magnificent!
There is nothing better than the fullness of the Holy Spirit in my life. And when I received Him it was so glorious that it would be impossible to describe. God cannot be described. He is not defined at any point in the Bible, He simply said, "I AM WHO I AM."
To write about Him is to want to define Him. Writing about my relationship with Him, yes, is defining who I am, what He made me when I found Him. And there is no greater pleasure!
In 2017, through the mercy of the Lord Jesus, I accomplished things I never imagined I would achieve or that I would want and be able to do. I did not think I had the strength I have. I never imagined working in the Work of God and doing what I do today, winning souls various ways, which I never imagined impossible.
I was thinking… look at the mind, the understanding, the ideas, the inspirations that God gave Bishop Macedo and others, who have been making this Work give such fruit through incredible projects and groups. I said: My God, we can all have this mind and this discernment, I can do this too. We can all do even more than them, if we have the same vision as them – the vision of the Altar, the vision of God, the vision of the I AM.
Melissa Marques
Bishop Edir Macedo
www.bispomacedo.com.br/en
Follow me on Twitter