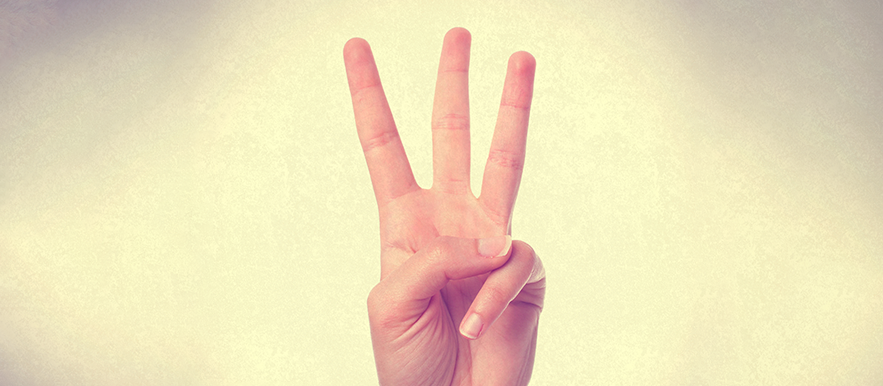 There are three types of stories in this world to which we can live up. One of those stories leads to a happy ending, the other two eventually lead to a sad ending and, unfortunately, many people are living the latter two stories.
The first type of story we can live our life in accordance with is the story of Satan. An example is Eve, who before meeting Satan lacked nothing. Not only did she have a good husband, Adam, who at that time was perfect, having no flaws. Nonetheless, Eve was persuaded by Satan's lie and began living his story. She disobeyed God and lost everything she had, making her life worse. As a result, she brought upon humankind a pain that it was never meant to have existed ‒ the pain of giving birth.
The second type of story we can live in harmony with is the story of man. This is what happened to King David. He took it upon himself not to do what was right, staying at home during a time when, as a king, he was expected to go off to war, and it was that choice that caused him to make more wrong decisions. Eventually, David repented and God forgave and restored him but, for a period, everything in his life changed for the worse. It was neither God nor the devil that made this decision, but David himself.
It is important to note that although God forgives our sins when we repent, He will not spare us from the consequences of that sin.
The third and final type of story we can and should strive to have in our lives is the story of God. This story always has a happy ending. Abraham is a clear example of someone who chose to pursue this story in his life. This is evident from his unconditional obedience and submission to God's voice and instructions.
Imagine how your life would be today if you had followed God's instructions?
The stories of Satan and of man are based on disobedience and wrong decisions, but from the moment you follow in Abraham's steps and unconditionally obey God's instructions, the story of God will begin to unfold in your life.
Jesus says in His Word:
"My sheep hear My voice, and I know them, and they follow Me. I give them eternal life. They shall never perish, nor shall anyone snatch them from My hand. My Father, who has given them to Me, is greater than all. No one is able to snatch them from My Father's hand.'" (John 10:27-29)
Imagine being given to the Son as a gift from the Father. How would your life be?
If you want to change the story of your life, it must start with your total submission to God's will. There is no need to wait ‒ you can do this right now. Go to a quiet location and surrender your life to God.
God bless you
Bishop Randal Brito
bishop@uckg.org