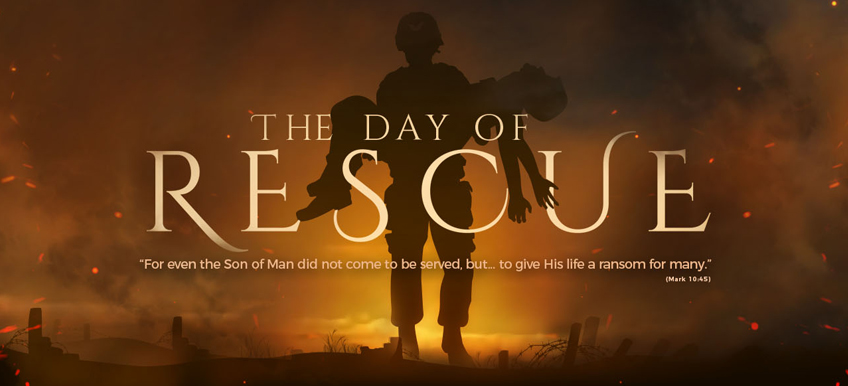 Imagine being saved from a fire that was about to kill you. Wouldn't you be eternally grateful to the fireman for risking his life to save you?
Well, that's exactly what the Lord Jesus did. He came down to earth on a mission to save the lost. There was always a risk that the mission might be too difficult, but He risked it anyway. Because He was focused on doing God's will, He knew that He would get the help needed to complete His mission.
Maybe you have not come back to church because of the risk due to the pandemic. However, you're able to risk going to the supermarket, taking the tube, and going to other places only because you consider them "essential". But if the risk was so great, wouldn't it be applied to every place and not just church?
When you consider your soul the most prized possession of your life, you know that having fellowship in the church is vital for your spiritual health. If church wasn't so necessary, why would the Lord Jesus call the church His wife? Place your faith above your fears and you'll receive the courage to come back to church.
If you already considered yourself rescued, there are many other lost sheep out there who need rescuing. There are people who are drowning in despair, planning how to end their life and feeling hopeless right now. Remember how you used to feel one day and how you became free…
"For even the Son of Man… did not come to be served, but… to give His life a ransom for many." (Mark 10:45)
For 'The Day of Rescue', think of someone who is suffering and is just waiting for one person to stretch out their hands to save them. Maybe you've tried before and people keep giving you the same excuse for not coming. For every problem they give you, present them with a solution. Our mission is to bring them; God will do the saving.
Join us at 10am for 'The Day of Rescue'. For more information, call 086 154 5567
Event: The Day of Rescue
Day and time: Sunday 30th August at 10am (also at 8am & 6pm)
Location: At your local UCKG HelpCentre.