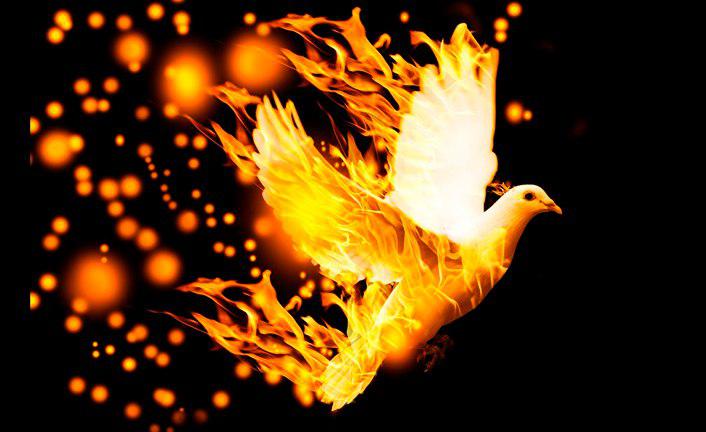 The Power of the Holy Spirit
What did the Lord Jesus do with the Power He received?
And Jesus came and spoke unto them, saying, "All power is given unto Me in Heaven and on earth." Matthew 28.18 KJ21
We can find this power throughout the Bible:
The children– The disciples, who didn't have the power to love yet, did not want them to approach, but the Lord said: Let the little children come to Me, and do not forbid them; for of such is the kingdom of heaven.(Matthew 19.14)
The adulteress– According to the law, she would be stoned, but at that moment the Lord Jesus, full of the power of compassion, said: He who is without sin among you, let him throw a stone at her first… Then those who heard it, being convicted by their conscience, went out one by one… Neither do I condemn you; go and sin no more. (John 8.7-11)
Zacchaeus, Nicodemus, Lazarus, the sick, thieves, and many others saw the power of faith, mercy, love, and Salvation come into their lives through the Lord Jesus.
So why do you want this power?
But you shall receive power when the Holy Spirit has come upon you…Acts 1.8
It's true that a person's life changes, because it is impossible for someone to receive the Spirit of God and remain defeated, a failure, unhappy or empty, since God dwells within him. However, it is necessary to define the reason for wanting this power. Is it only for your personal benefit, growth, to fulfill your dreams, etc.?
The Bible tells us that Peter and John went to Samaria and, through the laying on of hands, those who received the Word were baptized with the Holy Spirit. When Simon saw that he could grow if he received the same power, he offered money to the apostles:
And when Simon saw that through the laying on of the apostles' hands the Holy Spirit was given, he offered them money.Acts 8.18
This was when Peter said that he should repent, because his heart was not right before God.
Think about this. What have you offered God to receive the Holy Spirit?
The Holy Spirit comes when a person is thirsty for Salvation, has a strong desire to serve, and to be a witness of the Lord Jesus, not just give their testimony of a blessed life.
… and you shall be witnesses to Me in Jerusalem, and in all Judea and Samaria, and to the end of the earth.Acts 1.8
Bishop Edir Macedo
www.bispomacedo.com.br/en
Follow me on Twitter