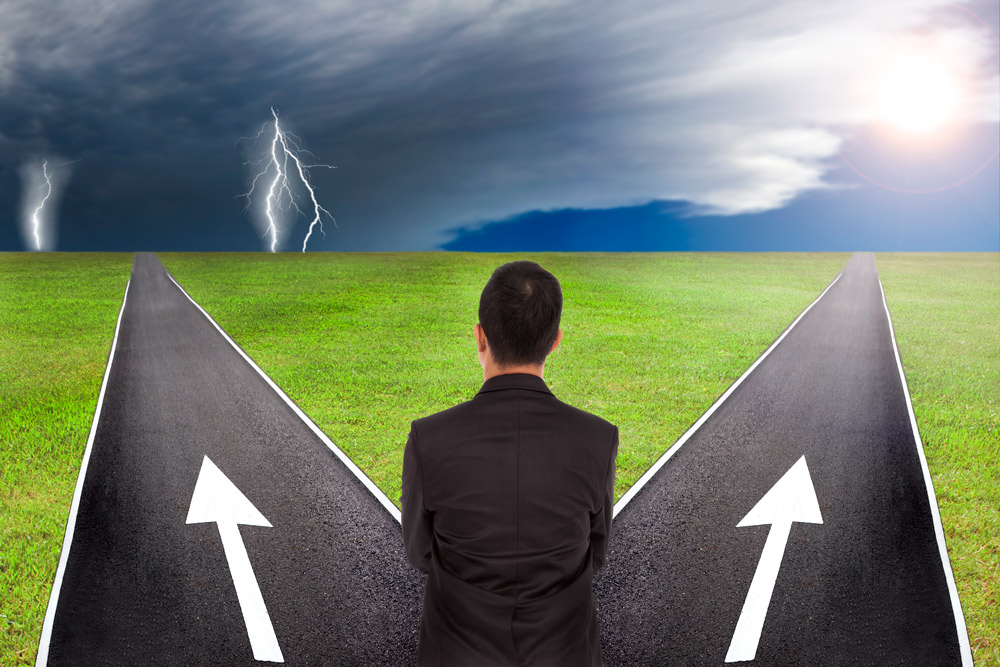 THERE IS NOTHING EASIER THAN GIVING IN TO BAD THOUGHTS OR THOUGHTS OF DEFEAT. BUT WHY? HAVE YOU EVER THOUGHT ABOUT THIS?
Why is it easier to speak bad than good?
Why is it easier to destroy than to build?
Why is it easier to criticize than to motivate?
Why is it easier to say "it's impossible" or "I cannot" than "it's possible" or "I can"?
Because our human nature draws us to sin, to what is natural, to negativism, and to the belief in impossibility. However, the Lord Jesus Himself said:
"EVERYTHING IS POSSIBLE TO THOSE WHO BELIEVE!" (Mark 9:23)
Pay attention to the following:
One father approached the Lord Jesus and said to him, "If you can, help us, for I have already taken my son to many places, including your disciples, and no one has been able to help him …"
That father asked Jesus if He "could …", to which the Lord answered … "all things are possible to those who believe."
That is, it depended not on the Lord Jesus but on that man, for Jesus had the Power to set him free, but would he be willing to believe? Yes, that father was willing to believe and obey, and so deliverance happened.
Because, dear reader, if we are willing to believe, Jesus is willing to attend to us, for HE ATTENDS A LIVING FAITH, FAITH THAT IS MATERIALIZED BY MEANS OF ACTION IN HIS WORD!
The Spirit of the Living God made you understand what you have to do;
Get rid of all your doubts by talking to one of our Pastors;
Truly repent and be prepared to baptize in the Waters as soon as possible;
Seek fervently for the Baptism in Holy Spirit on Wednesdays and Sundays in the morning at 7am!
Be part of one of the many Groups that exists in the Universal Church.
God is with you, and so am I!
Blog Bishop Julio Freitas