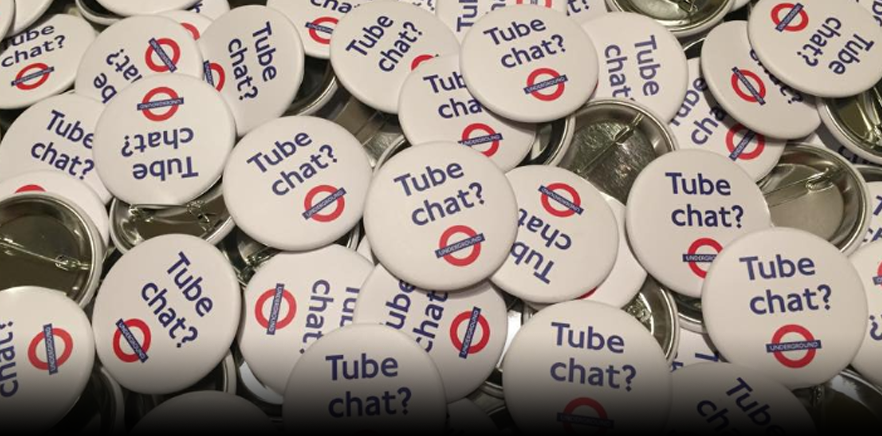 A new badge on London Underground encouraging commuters to talk to each other.
Commuters usually avoid exchanging glances in the public transport systems of big cities; this is no different in the UK and Ireland. Talking to strangers is not a daily habit, and the famous English phrase "every man is an island" sometimes says it all.
However, a new campaign on the London Underground has been encouraging commuters to talk to each other and it has been highlighting the importance of communication with the help of a small badge.
The soundbite "Tube Chat", written on the pin, is intended to indicate to other commuters that the wearer is happy to have a conversation. An information card given out with the Tube Chat badge tells people they will "benefit from a daily chat".
While Transport for London have confirmed they are not part of the initiative, they have supported the idea.
The HelpCentre also finds that good communication is valid; communication relieves emotional pain and allows you to share who you are and how you would like to be. We encourage good and effective communication through contact by phone or through our weekly meetings. Want to be part of that? Click here to learn how to spread the importance of communication.