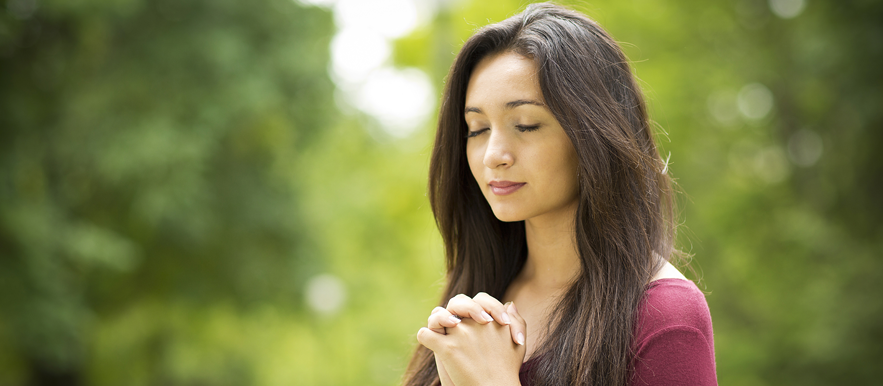 Oh what a great moment it was when I finally took the courage to stand by my faith and make a decision to truly change. Not just on the outside, but most importantly, change on the inside.
It was wonderful. I knew that everything was going to be new; however, there were still challenges that I didn't expect to face and the world around me was still the same.
I still had to get up in the morning and go to school. I still had the same temptations and I still lived in the same world that I was trying to run away from. That was when I realised that if I was really going to stand by my faith and change for the better, this would require me to be strong. And although I was still young, I knew by experience that I would not be able to do this on my own.
I always heard the bishop speak of the Holy Spirit and the way that he sought Him, during the services, but I hadn't reached that point yet. I just kept agreeing with what the bishop said and that was it. But I wanted to be of God and to live a life with God.
During one Wednesday service, when the same bishop was seeking the Holy Spirit, I bowed down on my knees and prayed to God, saying, 'My God, please hear me; I can't live without You anymore.' 
For a long time, I had a thirst inside me, but it always seemed as if I would never receive the Holy Spirit. However, the reason why this had not happened before was because there had been no effort, no seeking with desire, no belief that I could receive Him.
This is what one needs to have or do in order to receive the Holy Spirit—desire, sacrifice and surrender.
The change that happens when we arrive in church is great; but without the Holy Spirit, it is impossible to maintain it. The Holy Spirit is the biggest treasure in a person's life. With Him, I have been able to go through things that, by myself, I am sure I wouldn't have been able to.
If you have not yet received Him, now is your turn!
Mrs. Cristiane Cardoso
cristianecardoso.com/en