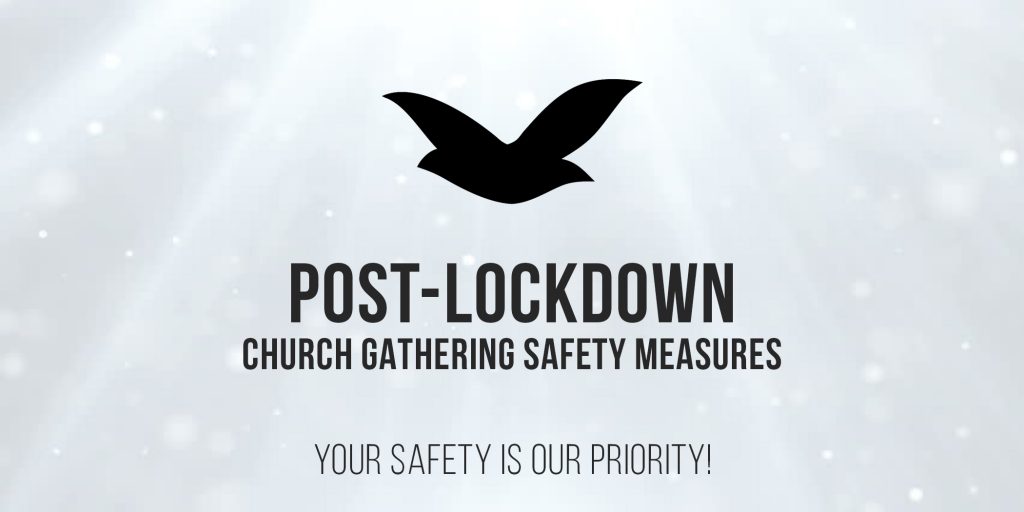 Following phase 3 of the government's roadmap for reopening society and business from the 29th of June, the Universal Church of the Kingdom of God (UCKG) has also resumed its indoor gatherings. 
Below are the health and safety measures that all our branches in the republic of Ireland are following:
Surface disinfecting – all our churches were disinfected prior to resuming church services on the 29th of June. A company was hired to carry out the work in all our main halls, children's rooms, corridors, offices and toilets. 
Our volunteers will then continue disinfecting surfaces within the premises before and after gatherings.
Temperature screening – at our church entrances, there will be volunteers wearing face masks and gloves checking people's temperature using non-contact infrared body thermometers. 
Anyone found with a temperature that is above 37,5 or with fever, flu or symptoms of any related illnesses will not be allowed to attend any service but will be advised to go back home and seek medical attention and follow our online prayers on Wednesday and on Sunday (for online service times and info click here).
Group of risk – older people (people aged 70 and above) and those with underlying medical problems like cardiovascular disease, diabetes, chronic respiratory disease, and cancer are more likely to develop serious illness. 
Anyone who fits into this group is advised to stay at home as much as possible and follow our online services.
Hand sanitisers – our churches  have hand sanitisers available at the entrances and hand gels in all our restrooms for all congregants to use. 
Reduced number of people per service – our services will be limited to a maximum of 50 people per service however we are making sure to have more church services with a limited number of people than usual in order to accommodate more congregants.
Most of the seats in the main hall will not be in use so that social distancing may be observed.
– Duration of gatherings – our church gatherings will be an hour long. This is to avoid having people to stay in doors for too long.
Please find altered Sunday service times according to each branch below: 
Dublin 7 – Meeting times are  at 7am, 8:30am and 10am
Dublin 8 – Meeting times are  at 8am and 10am
Cork – Meeting times are  at 8am and 10am
Gort – Meeting times are  at 8am and 10am
***Monday to Saturday times remain unchanged***
Additional information
Holy communion – bread will be served in zip bags and the juice in sealed cups, one for each person. We'll ensure to have the elements prepared with care.
Sunday school for children will only be open on Sundays for the 10am service only. Parents have been informed on how the Children's Biblical Centre (CBC) will be kept clean and sanitised to ensure the safety of the children.
Congregants are free to wear their face masks and gloves in church.
For more information contact our helpline 086 154 5567 or email us at info@uckg.ie