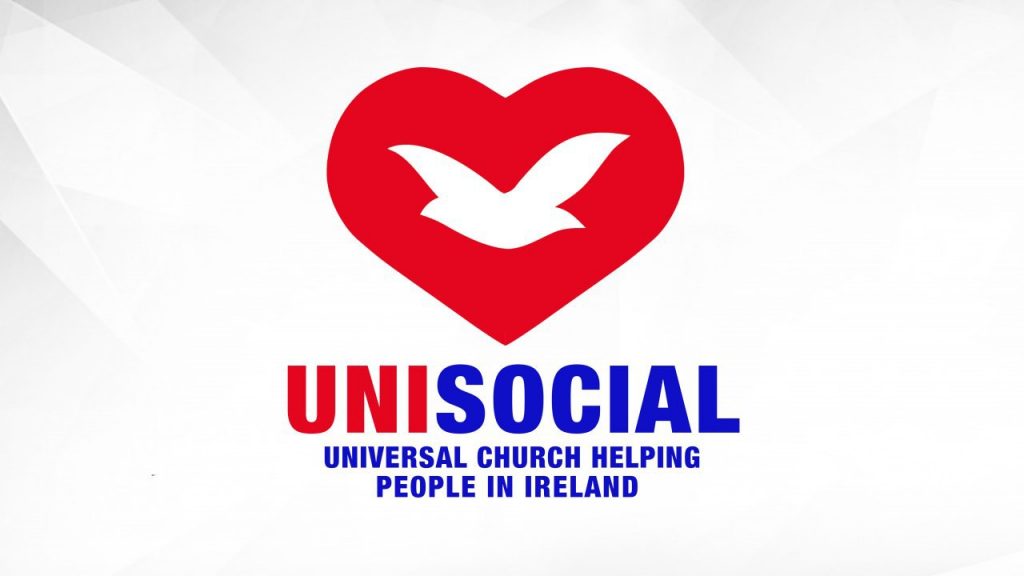 What is UniSocial?
UNISOCIAL is the partnership of all the outreach groups of The Universal Church Social Projects: Assistants, Soul Winners, VYG, Caleb Group (among others) with the goal of doing social work and saving souls for the Kingdom of God. It organises fundraisers, donations, and voluntary services to help those in need.
We combine charitable deeds with faith in the God of the Bible to transform lives. We believe that true change can only happen if a person's mind is renewed and trained to think the way God does.
UNISOCIAL has led disaster relief effort in various communities around USA, as well as periodic food drives to assist struggling communities. Its ongoing efforts have brought hope to hundreds of families.
The Universal Church Ireland has come together to support the elderly in our community and anyone struggling to maintain themselves during these unprecedented times. The UNISOCIAL PROJECT aims to help the elderly who do not have family and friends around to support them and anyone who is a victim of this virus.
Our Pastors have fully volunteered in assisting anyone under these circumstances due to the Covid-19 who may need their shopping needs to be met. We are available offering you a pick up(shopping) service and a delivery service to your home FREE OF CHARGE. 
If you would like our assistance and you are a senior citizen struggling to have your shopping needs met or you are someone who is directly affected by Covid-19 and not able to leave your home due to the quarantine – Contact Us Today!
CONTACT DETAILS: 
 PHONE/TEXT/WhatsApp: 086 154 5567
 Call us today and book a day and time for your needs to be meet, "We are here to help!"
If you know someone who may benefit from this service, share this article with them!
One of our deliveries this week...