MEGA HELP MARCH ⚫️🟡
On the 16th of September the VYG took to the streets of #dublin to deliver one message – WE SAY NO TO SUICIDE! With the growing suicide rates in Ireland especially in the lives of young people, the VYG(Victory Youth Group) sponsored by the Universal Church in Ireland, organised this special event to raise awareness on the streets of Dublin. Besides the March there were live performances, a powerful message displayed to all and a special gift for people to take home and receive further HELP and follow up. We believe that taking stand and raising awareness makes all the difference – It shows to those who feel this way that we care, we understand them and most importantly – THERE IS HELP OUT THERE! We won't judge you, we will help you.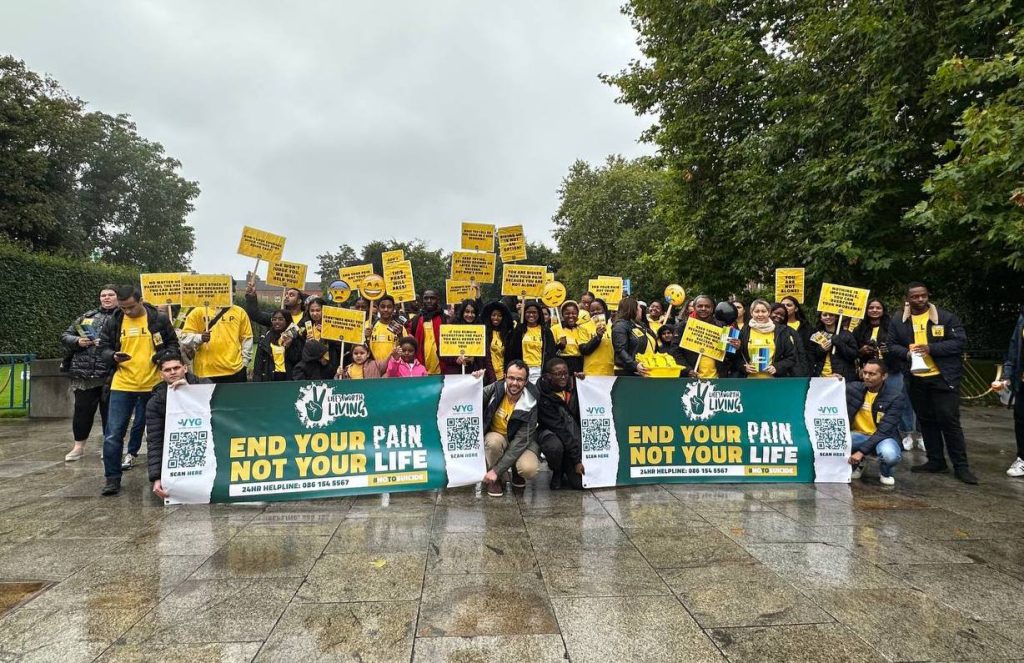 🎗Yellow September exists to promote suicide prevention. It aims to raise awareness in a major problem in todays young adults.

Behind every person who takes his or her own life, there are several who have tried and failed. And it's very likely that they will try again. That's why we will not stop here. Our helpline extends beyond 30 days. We are here to listen to you and guide you to freedom.
Talk to us today call/text/whatsapp: 086 154 5567

There's a way to end your pain without ending your life! 
If you feel like giving up or you think that there's no way out… We are here to HELP!