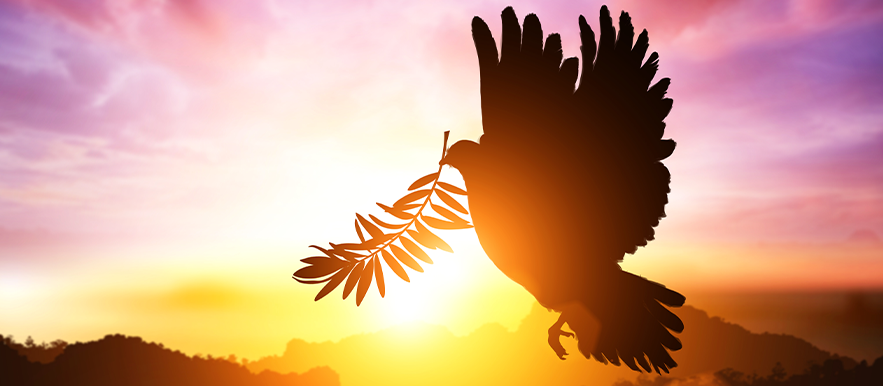 Everyone longs for peace. Mankind is in constant pursuit of it. Many search tirelessly to find a way to fill the void that they feel inside. However, the countless methods that many people turn to, unfortunately, do not fix the problem for good. They only offer a temporary solution, which is no solution at all.
What have you done or given to have the peace that you desire so much, but to no avail?
Many were once tormented. They were in agony facing an unexplainable emptiness, sadness and desperation. But now they have found the peace they were looking for in God. He is the only One who can give everlasting peace; so much so that when you find it, you no longer need to search."
"Peace I leave with you, My Peace I give to you; not as the world gives do I give to you. Let not your heart be troubled, neither let it be afraid." (John 14:27)
Has your search been endless and fruitless? Look no further because you will only find everlasting peace in Jesus. You are invited to encounter this peace on Sunday, 18 October at 10am. 
If you already have the joy of knowing what this peace is like, then why not give someone else the opportunity to receive what you have by inviting them to the meeting? Share with those who are hungry and desperate for fulfilment.
For more information, call or send a WhatsApp message to 086 154 5567
Meeting: The Encounter with Peace
Day and time: Sunday, 11th October at 10am (also at 6pm)  
How to take part : All service online via Youtube and Facebook @Universal Church Ireland channels. Don't miss!