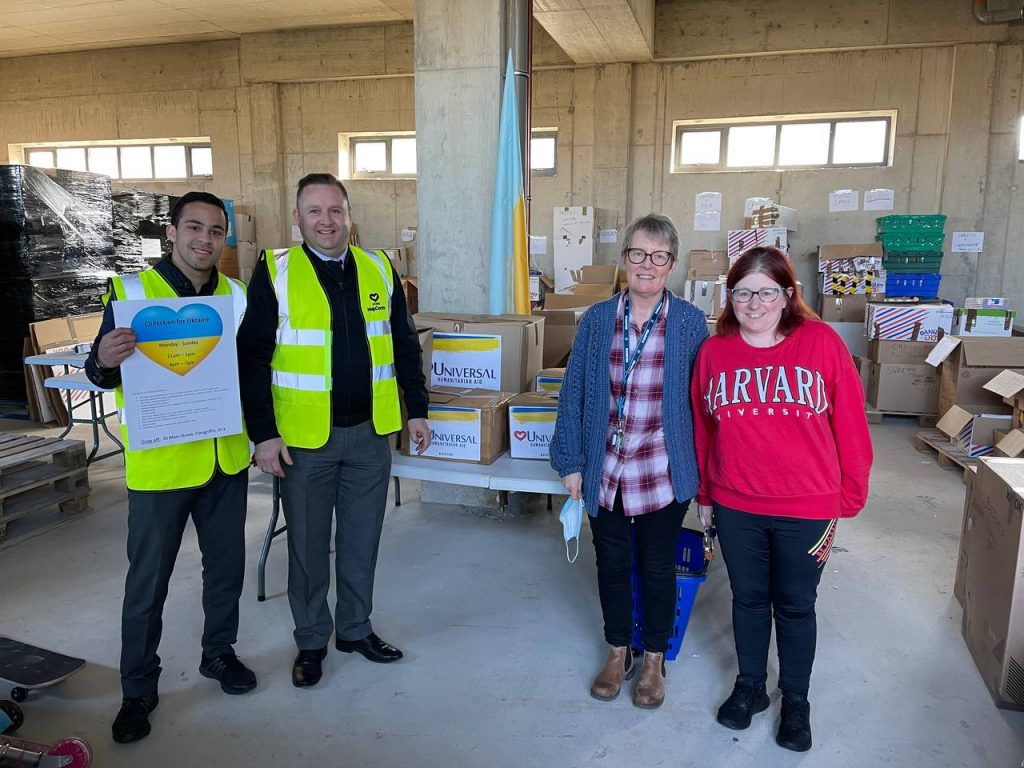 As soon as the call of help was made, hundreds of Universal Church members generously donated urgently needed materials to send to Ukraine. Amongst these items were: AA batteries, water, tinned meats and fish, tinned fruit, rice, pasta, baby food and formula, fruit juice, feminine sanitary products etc.
The Universal Church saw this as an opportunity to answer the call of duty, we would like to thank all those who also made this your point of call. 
On Monday, 28 March at 4pm, Pastors who who help run the Unisocial Outreach work of the Universal Church and volunteer(Tefo) were able to successfully deliver our donated aid to one fo the collection points at Clongriffin, Dublin 13 where it will be delivered to Poland and then from Poland to Ukraine.
Without your help, it would not have been possible. Your act of kindness, will most certainly help the people in Ukraine. Our mission continues in helping people but now we will be supporting Ukrainian refugee families being brought into Ireland. If you would like to support our next collection contact us today.
If you have any questions or you have been affected by this unfortunate and tragic situation, please give us a call on our 24-hour helpline: 086 154 5567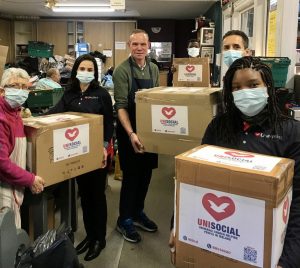 KEEPING OUR BATTLE AGAINST HUNGER! The Unisocial project of the Universal Church in Ireland perseveres in supporting the fight against hunger, reaching people all over
Read More »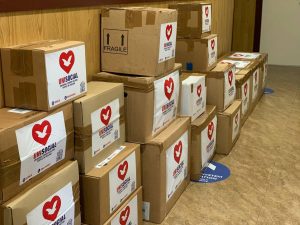 The Universal Church united its forces in support of people and families facing financial hardship to obtain food. In today's crisis, caused by the coronavirus
Read More »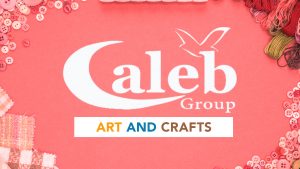 The Caleb Group hold monthly arts and crafts events with all our senior citizens involved in the project and anyone looking to join in. Let's
Read More »