KEEPING OUR BATTLE AGAINST HUNGER!
The Unisocial project of the Universal Church in Ireland perseveres in supporting the fight against hunger, reaching people all over the country.
Last month the church joined forces to donate food to Crosscare in Dublin, this Monday, December 13th the action was in Cork City, where food was distributed at Cork Penny Dinners, the charity currently serving 2000 thousand meals a week meeting the daily needs of homeless people.
The number of people homeless in Ireland has risen for the third month in a row according to the Independent.ie
Whether it's family problems, drugs or homelessness, a plate of food, a cup of tea and a smile of hope is very welcome on lonely and cold days…
The Universal Church is ready to give spiritual, emotional and physical support to those in need!
For more info on our projects and all our community outreach groups visit: uckg.ie/unisocial-ireland/ 
Thank you once again to all those who supported and sponsored our campaign!
Highlights from our
donation
and our homeless outreach
More projects
helping people in Ireland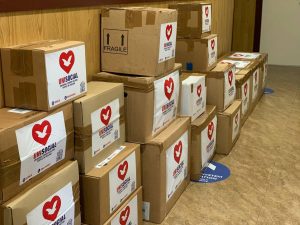 The Universal Church united its forces in support of people and families facing financial hardship to obtain food. In today's crisis, caused by the coronavirus
Read More »


Who are the Night Angels? Established in 2012, Night Angels are a group of young men and women who leave our havens to go and provide
Read More »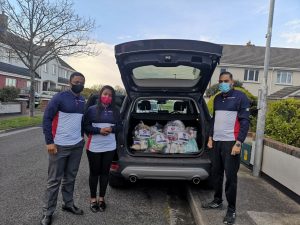 What is UniSocial? UNISOCIAL is the partnership of all the outreach groups of The Universal Church Social Projects: Assistants, Soul Winners, VYG, Caleb Group (among
Read More »