We were moved by the chaotic situation that the country faces regarding the housing crisis and mobilized to help those in need.
There is nothing more painful than not having a place to rest after a tiresome day. Not to mention having to carry everything you own wherever you go. This is the unfortunate situation on the streets of Ireland, where the latest data shows 11,754 people living in a state of emergency, including 1,609 families with 3,431 homeless children. This a problem that mainly affects immigrants who are emotionally destabilised while seeking job opportunities.
That's why we, at the UCKG Help Centre, were moved and mobilized to somehow alleviate the pain of those who haven't had the basics to survive in these difficult times.
It was a special day for all volunteers who made themselves available to welcome everyone with a table replenished with snacks to alleviate their hunger at that moment.
We also thought of providing women with a beauty space offering manicure, massage, eyebrow design, and makeup services.
Children were also very welcome, having fun with artistic painting and being gifted with candy bags.
There was also time to take care of the health, with blood pressure measurements administered by a doctor from our group of volunteers.
There were fifty (50) volunteers engaged in the project and sixty-four (64) people benefited, as recipients of food baskets and support through a word of hope and faith that difficult times pass when we trust our lives to the true and only God.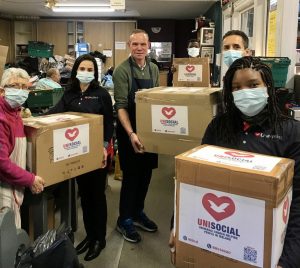 KEEPING OUR BATTLE AGAINST HUNGER! The Unisocial project of the Universal Church in Ireland perseveres in supporting the fight against hunger, reaching people all over
Read More »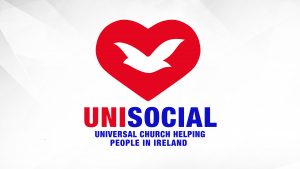 unisocial ireland UCKG HelpCentre Irish registered charity (no. CHY16050) DONATE NIGHT ANGELS Helping those on the streets NIGHT ANGELS CALEB GROUP Connecting and supporting the
Read More »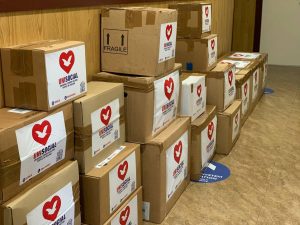 The Universal Church united its forces in support of people and families facing financial hardship to obtain food. In today's crisis, caused by the coronavirus
Read More »